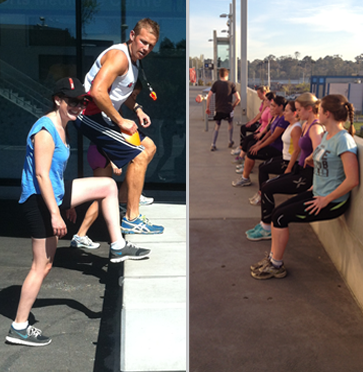 WELCOME TO Healthy Switch
If you've lost structure in your weekly exercise routine, or you're simply not seeing the desired results from your current training, then Healthy Switch is your perfect solution! Our passionate, supremely fit, & highly enthusiastic PT's, ensure maximal fitness results, through high intensity & variety sessions that suitably challenge all fitness levels.
Our unrivalled ability to deliver maximal results in a group setting, has been reflected in the rapid "word of mouth" driven growth of our Bootcamp & Corporate Fitness sessions, since the establishment of Healthy Switch in 2006.
Along with our comprehensive range of fitness training options across inner Melbourne, our Online Fitness Store's commitment to trading a selection of high quality products at best possible prices, has led to currently supplying our nationwide customer base on a daily basis.